Researcher of the Year Award (ROTY) 2018 – applications now closed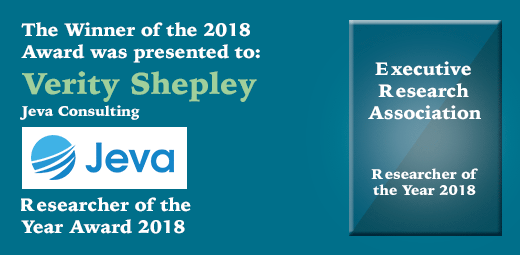 Applications now closed for the ROTY 2018 award
The winner of the 2018 Award – Verity Shepley – Jeva Consulting
The winner of the 2017 Award – Carin Whitney – Armstrong Craven
The winner of the 2016 Award – Zara Sheriff – Write Research Company
The winner of the 2015 Award – Diana Watson – Henley Research International
The winner of the 2014 Award – Jenesis Squires – Research Europe
The winner of the 2013 Award – Sheana Dudley – Research Direct International
The Judging of the applications is carried out by 2 high profile judges;
Head Judge – Jocelyn Buxton
Jocelyn Buxton has led the way in independent executive research services since 1990.  Having trained in research with Coopers & Lybrand (now PwC) and Fisher Dillistone, Jocelyn went on to found her own business servicing most of the top search firms as well as boutiques and some corporates.  Her commitment to her clients and passion for her work is shown by a repeat business rate of over 90% and she has continued to work with all her ex-employers.  She is a founding member and committee member of the Executive Research Association.
Jocelyn has a wealth of experience, from senior management to board level,, working across a broad range of functions, including general management, sales and marketing, finance, legal and commercial, operations and human resources.  She has worked in most markets and has particular expertise in consumer facing businesses including retail, consumer goods, manufacturing, luxury and media.  She also has experience in retail financial services including general insurance and in the public sector.
Why did the ERA introduce an award?
As a profession executive research can be left in the shadows by the more high profile role of headhunting. One of the remits of the ERA is to raise the profile of the research profession, member feedback was that an award would be a good way to recognise excellence in our sector.
Sadly one of our committee members, Stephanie Pratt, a young and promising executive researcher died in 2011 from cancer. So it felt it was fitting to create an award in her memory.
Kindly Sponsored by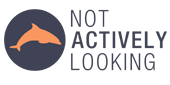 APPLICATION PROCESS 
Candidates will nominate themselves, and can also be nominated by a colleague or client with permission, supplying a reference to support their application.  All application forms must be sent by email  to the Membership Secretary Sarah El-Rasoul sarah@theera.org.  All applications will be treated with the upmost confidentiality. Candidates do not have to be members of the ERA, all applications are welcome from the executive research industry.
The winner will receive a free 12 month single membership to the ERA together with a prize and the trophy.
Nominees can only submit one application.  This must include examples of  one assignments plus one reference which should include name, job title & contact details.  References must include the context in which the referee knows the individual and a summary of the way in which they meet the five evaluation criteria specified.  The referee must state why, in their opinion, the nominee should be Researcher of the Year. This should be no more than 250 words. **
Nominees can be self-employed, within a research firm, within an executive search firm or in-house in a corporate organisation.
Applications for 2018 are now closed- 

  Once an application has been submitted the Membership Secretary will remove identifying details and give it a unique coding before submitting it to the Judges.
** Nominations which do not meet these requirements will not be considered. Please note the top 3 shortlisted nominee's referees may be contacted but this will not be done without the nominee's prior consent. 
JUDGING CRITERIA
In evaluation the Judges consider the research results as well as the research process, evidence of the five evaluation criteria listed below is required.
Service Offering

 Demonstrate research results achieved with proved service, best practice and measure outcome; for example: mapping & candidate development, pipelining and succession planning, competency screening, insight and analysis & competitor intelligence.
Creativity

 Demonstrate high levels of lateral thinking providing initial consulting and diagnostic capability showing understanding of the client need and advising on the appropriate solution.
Professionalism

 Demonstrate a transparent research process, utilising best practice methods and techniques reinforcing credibility in the quality and accuracy of information provided.
Complexity Demonstrate the complexity of a project which could include for example:  geography, sector specialisms, cultures etc…
     5.  Outcome Examples of outcomes achieved, including client collaboration and influencing, commitment to the task and return on investment.
APPLY HERE – download application form and email to sarah@theera.org